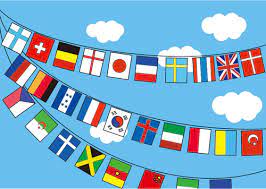 International Dinner
October 8, after the morning service
We would love to have you join us for
our Annual International Dinner!
Please bring a couple favorite dishes with you for the dinner. We will have 4 tables set up in the fellowship hall representing the areas that our missionaries are serving in.
Asian/Tropical – Oriental, Korean, Chinese, Island Dishes, etc.
Mexican/South American – Burritos, Tacos, Enchiladas, etc.
European – You can choose form any of the European countries, Italy, Spain, Germany, France, England, etc.
American – Anything from the good old USA!
You can bring one item for each category or everything from one category.