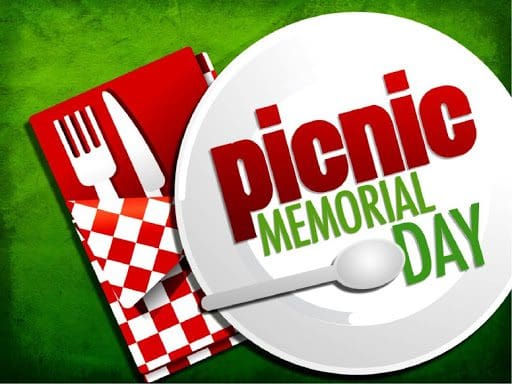 Memorial Day Picnic
Our annual Memorial Day picnic will be held at Frank Anneburg Park (off of Anderson Avenue) on May 29. We have reserved Shelter 1, it is the large shelter in the back of the park. We will plan to begin around 11:00 a.m.
Bring meat to put on a grill for your family, and also, bring a side dish & drinks to share. There are sign up lists on the hall bulletin board for anyone planning to attend and what food they plan to bring.
We have various games and activities planned to do together, but you can also bring along any lawn games, sports equipment and lawn chairs.